Documents
Wonder Grip® WG-748 Dexcut® is the latest innovation from Wonder Grip® combining the highest level of cut protection according to ISO13997, a double protection against thermal hazards and an outstanding secured grip thanks to our Wonder Grip Technology™. The lightweight, fleece-liner, coated down to the wrist, provides strong water and cold-resistance with exceptional anti-wear properties. WG-748 Dexcut® also delivers a very high protection against cut hazards (ISO13997 lvF) yet offers an impressive comfort thanks to the combination of flexible HPPE properties with very high multifilaments wrapping technology. This solution is a unique solution for professionals seeking a glove able to keep the hands dry, warm, while protecting them from contact heat and lacerations, making it the ideal choice for the most challenging outdoor winter jobs.
Key features
✔
Cold-resistant and liquid-repellent for working in challenging environments, offering a comfortable tactile sensation and improved grip
✔
Made of two layers of soft acrylic, the aerated liner keeps the heat released by the wearer inside the glove, eliminating heat loss due to the convection process.
✔
Exceptional anti-wear properties and double protection against thermal hazards.
✔
Soft yet robust technical liner, engineered to offer protection against the cold and heat, as well as cut level A6/F protection
Type of protection
• Cut resistance
• Cold resistance
• Heat resistance
• Liquids
Applications
• Waste management
• Glass
• Construction-and-public-works
• Airports and ports
• Public authorities
Norms and certifications
EN 388
3X42F
EN 511:2006 (Cold)
X2X
EN 407 (digit)
X2XXXX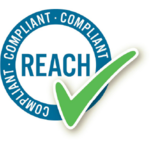 Informations
| | |
| --- | --- |
| Support | Acrylic, Spandex, Mineral fiber, HPPE |
| Coating level | Latex , Fully coated except wrist |
| Gauge | 13 |
| Size | 7, 8, 9, 10, 11 |
| Packaging | 72 pairs / box, 12 pairs / polybag |